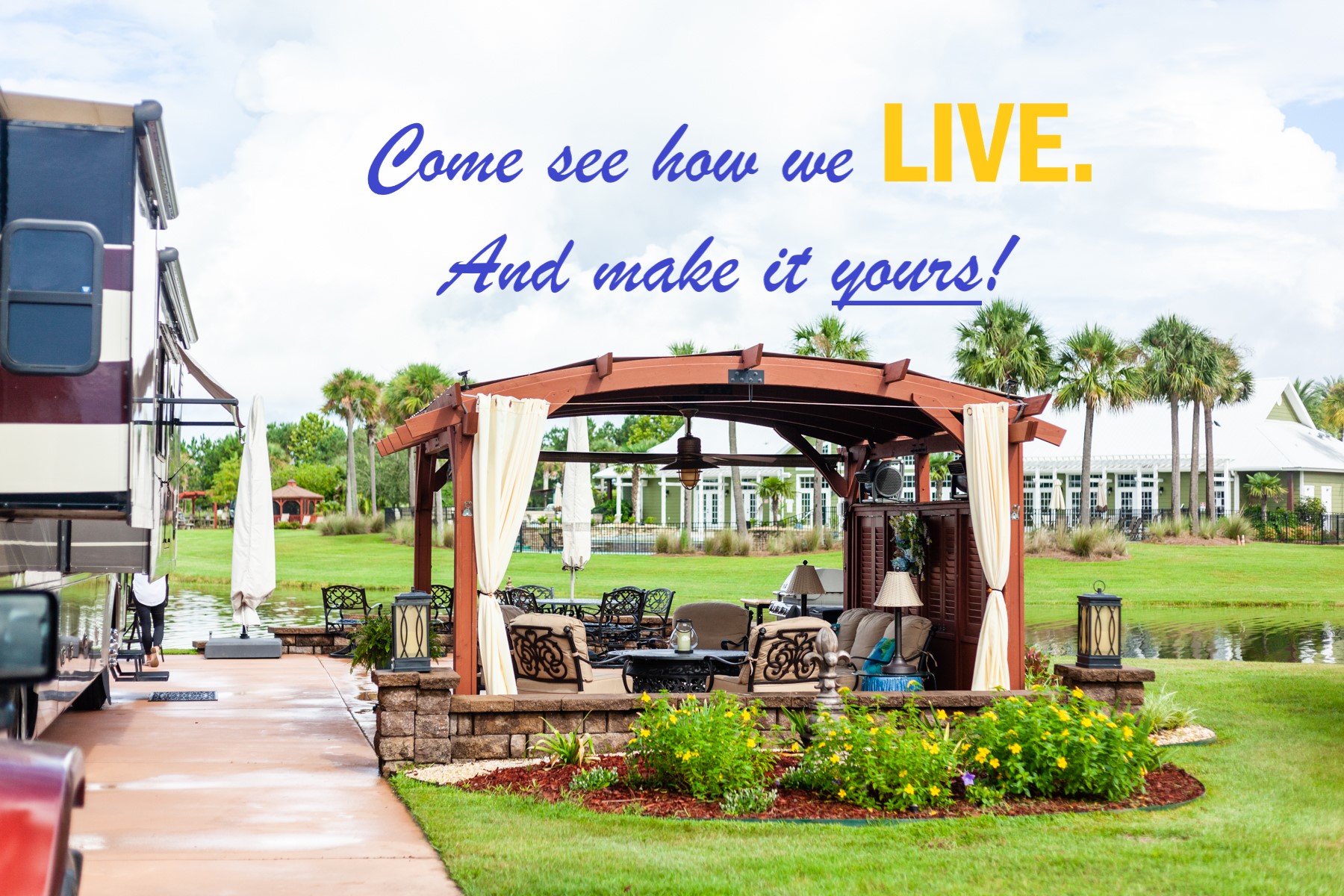 Lots For Purchase
If you've ever considered lot ownership, there could not be a better time than now – or a better place than Bella Terra! For the full-time motorcoach traveler, our resort community offers a perfect place to call home or a welcoming familiar spot to return to and recharge after your travels. For those enjoying the RV lifestyle on a part-time basis, lot ownership affords you a luxury getaway available on your schedule.
As the RV industry continues to boom, lot sales at Bella Terra have seen a dramatic increase. Don't miss out on your opportunity to be a part of the luxury Bella Terra RV Resort community!
Contact our Sales Manager for all of the ownership details or view our current lots for sale here:
Hear from some of our lot owners...

"We knew when we drove through the gates we were home! A coastal paradise centrally located to everything we need and want."


"We bought a lot to end the unknown of where we should stay. I am very happy we did it."


"We bought a lot to end the unknown of where we should stay. I am very happy we did it."


"We now have the certainty of being able to come when we want and stay as long as we want."


"Now we have a plan, a great lot that meets what we want in a community that is awesome. The numbers are a slam dunk."


"The advantage of owning is just that – making the spot your own. When you own, you get the spot you want, every time!"


"Owning your own RV base, designing it the way you want, gives you the satisfaction of being part of something special."


"As longtime empty nesters, it's like we have a second family. Owning our spot here gives us the assurance that we can come 'home' at anytime we choose."

About the Sales Manager
Message from the Sales Manager:
Take a property tour! There could not be a better time to take a tour and get the inside scoop on ownership. Contact Us or let the front desk know when you check-in that you would like a tour.